Rotative Leakage Cart
Air supply used to sense internal leakage of 787 aircraft components.
Portable Air Valve TESTER
Provides front panel readouts and rear panel dcv proportional outputs for resolver position in Degrees and slew time between two setpoints.

Permits setting of 2 different torque motor positions and the ability to switch between them.

Power: 115vac

Connector on rear panel permit connection to the valve to test.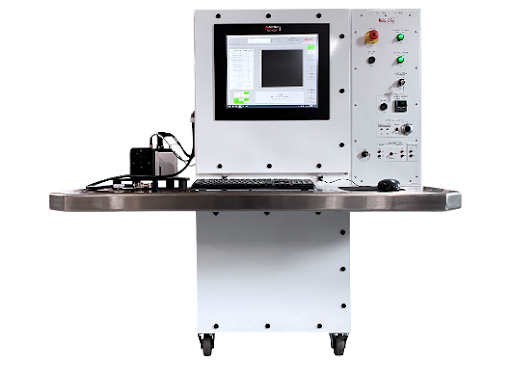 787 Resolver Actuator tester.
Power: 250vac / 3ph
Weight: 390 lbs
Provides a load to the actuator and while driving the induction motor from one position to another, measures the resolver degree feedback and calculates slewrate in deg/sec under load and unloaded.